Press Release
AITI Exhibits at MYCE Economy Week 2022
Tuesday, June 28, 2022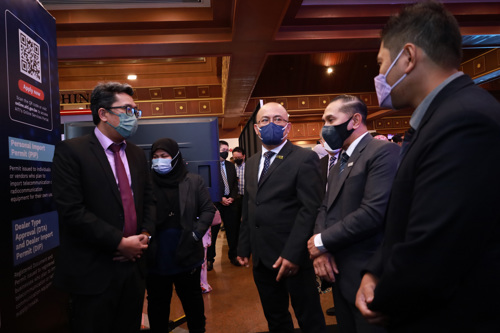 The Authority for Info-communications Technology Industry of Brunei Darussalam (AITI) is joining the Economy Week, Mid-Year Conference and Exhibition (MYCE) 2022 in support of Darussalam Enterprise (DARe) at the International Convention Centre (ICC), Berakas from 28 June to 2 July 2022. 
Themed "Towards a Dynamic and Sustainable Economy", AITI booth is showcasing its current programmes and initiatives which supports its aspiration to transform Brunei Darussalam into becoming a smart connected nation by enabling an ecosystem which will boost digital adoption and business operations with digital capabilities.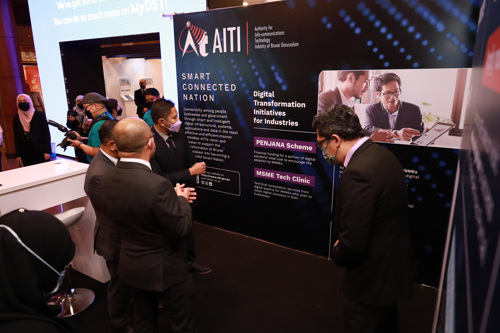 AITI welcomes everyone especially the MSMEs to visit its booth to learn more about initiatives such as the Productivity and Efficiency Joint Funding Scheme (PENJANA), which offers funding scheme for MSMEs to adopt digitalisation in their businesses, and MSME Tech Clinic – which provides free consultation for MSMEs to provide advice and assessment on MSME's digitalisation needs. Also being showcased is information about Personal Data Protection (PDP) and AITI's services which include registration and permits for importation of wireless devices. 
This is the second participation by AITI in MYCE 2022 whereby its initial appearance was in the Digital Technology Week from 8 until 11 June 2022. 
MYCE is an annual event hosted by the Ministry of Primary Resources and Tourism with the support from several ministries, to gather industry leaders and key experts to tackle significant issues, providing actionable solutions and uniting our community over various industry sectors.